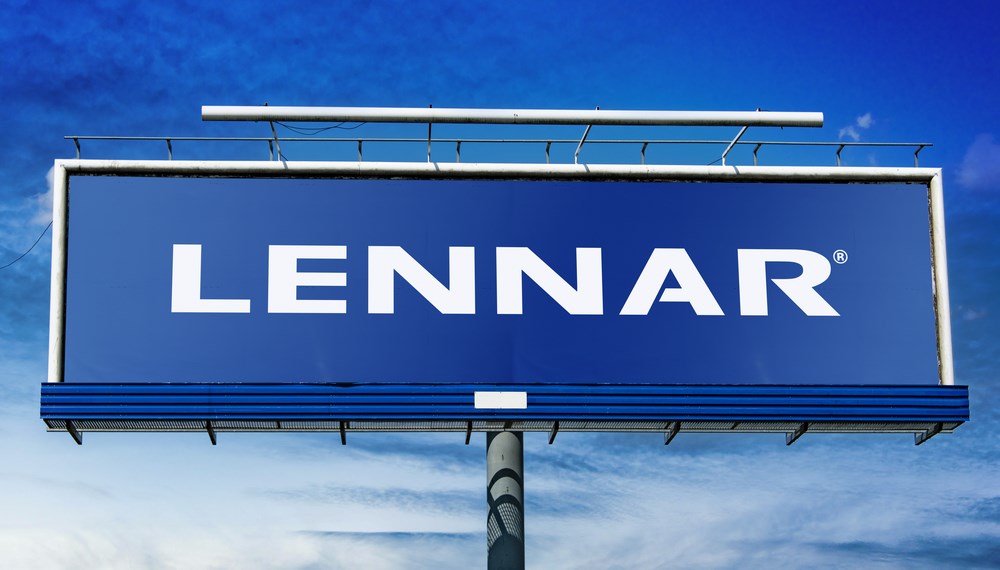 The homebuilders and Lennar (NYSE: LEN) have rallied higher in 2023, defying the odds despite a slowdown in the housing market. While there have been reasons to believe the industry was heading towards a cliff, the results continue to tell a different tale. Within the Q3 results are signs of strength, industry normalization, and a return to growth driven by primary and pent-up demand.
Based on the latest estimate, the US housing market is still short upwards of 5.5 million homes, a deficit that will keep the home builders occupied for years. This may be why the team at Berkshire Hathaway (NYSE: BRK.A) bought homebuilders, including Lennar, this year. 
Signs of Strength In Lennar's Results 
Lennar and the home builders have persisted in showing strength all year by outpacing the Marketbeat.com consensus estimates. That trend held in Q3, with Lennar producing $8.73 billion in consolidated revenue. This is down -2.2% compared to last year but far better than expected and 250 basis points above the average target.
Strength is due to an increase in deliveries offset by a price decline. Deliveries are up 8% YOY and offset by a roughly 10% decline in average price. Looking forward, the company continues to expect strength relative to last year and there, and growth is back in the picture. 
Lennar's Markets Are Normalizing 
Data within Lennar's report suggests the market is normalizing in a way that will sustain business and bring the company back to growth in 2024, if not in Q4 2023. The first indication is New Orders, which are up 37% compared to last year, with a 30% increase in value.
This shows prices are down compared to last year, but they may have bottomed, and new orders have returned to solid growth despite rising interest rates. The guidance expects pricing to be relatively flat sequentially, which is good news for the margin and cash flow. 
The 2nd indication is the backlog. The backlog is down 17% compared to last year, but several interesting comparisons exist. While down YOY, the pace of decline has slowed from above 20%, and the backlog grew sequentially. That's the first sign of expansion in many quarters and another sign that growth is back in the picture. 
Regarding the Q4 guidance, the company expects new orders to rise more than 20%, deliveries to rise 9.6%, and pricing to remain flat sequentially. Because home prices are expected to be down only 7.25% compared to Q4 2022, the company should return to revenue growth in Q4. 
The Balance Sheet, Cash Flow, and Capital Returns Are Why to Own Lennar
Lennar's performance is more than just building houses and outperforming the consensus. The company's operations include greater efficiency, helping drive substantial cash flows. The company's earnings and cash flow are down compared to last year but still solid and well above consensus. 
The salient point is that earnings and cash flow allowed the repurchasing of $475 million in debt due in 2024, repurchasing $366 million in shares, and paying a dividend while maintaining stable capital reserves.
The balance sheet is net cash, and these activities bring the company's leverage ratio to the lowest on record. Based on the outlook for sales and earnings, the company should be able to continue repurchasing shares at a decent pace while reducing debt and leverage. 
The Technical Outlook: Lennar Pulls Into the Buy Zone 
Shares of Lennar are down about 3.0% following the earnings release, providing another entry point for investors. The market is down 3.0% but above critical support at the short-term moving average and a prior price peak. The market may move lower from this point, but the move should result in a rebound from the EMA or just below. If not, this stock could correct to a lower price point and provide a deeper value to investors.