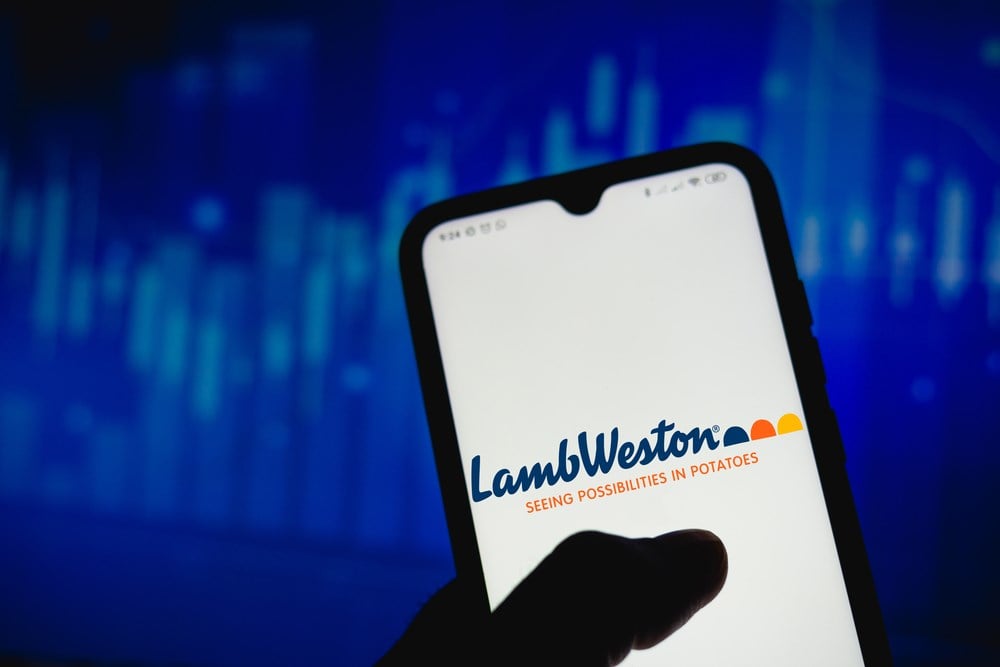 Lamb Weston Holdings Inc. (NYSE: LW) reported a solid fourth quarter and guided favorably for 2024, but the stock price got fried. It's not because Lamb Weston is a bad company, in bad shape or heading toward something catastrophic. 
It is solely because the stock trades at a very high valuation while paying a small dividend yield. Lamb Weston shares trade close to 25x earnings while paying only 1% in yield, which makes it the least attractive of all the major food companies. 
Investors looking for value and yield in a solid, safe consumer staple need only look as far as the Kraft Heinz Company (NASDAQ: KHC), General Mills Inc. (NYSE: GIS) and Conagra Brands Inc. (NYSE: CAG). They face headwinds but produce growth and defend margin in a tough environment. The highest valued of these is General Mills, at 17x earnings, which is about average for the group. It yields 3%, while Kraft Heinz and Conagra, which trade at even lower valuations, pay even better yields. 
KHC stock pays over 4%, and there is a potential price-multiple expansion for its shareholders. Even PepsiCo Inc. (NASDAQ: PEP), which trades in alignment with Lamb Weston's 25x multiple, pays 2.6% in yield and is a growing distribution. 
Lamb Weston Has Smash Quarter: Margins Widen 
Lamb Weston had a smash quarter with mixed details. The company reported a record-setting $1.7 billion in net revenue, a gain of 47% compared to last year. The revenue beat the consensus by 240 basis points, largely due to acquisition. 
The acquisition of joint ventures equals 2,200 bps of the revenue; organic growth from existing operations was a smaller 14%. Business was underpinned by a 14% increase in price/mix, offset by a 10% decline in volume. Volume was impacted by a slowdown in restaurant traffic and destocking activity in the retail channels. 
The margin news is the best. The company was able to widen the margin on the combination of price/mix and supply chain improvements to grow earnings by nearly double. Income from ops increased by 78% adjusted while net income grew by 91% and adjusted EPS by 90%. The adjusted $1.22 beat by $0.17 or 1,600 basis points better than the MarketBeat.com consensus, and similar strength is expected in 2024. 
Lamb Weston expects revenue and earnings in a range bracketing the consensus figure with the consensus below the midpoint. That opens the door to outperformance and possible updates to the outlook. The company expects 25% year-over-year (YOY) growth at the low end of the range, including incremental gains from acquisitions. Earnings growth will be slower but likely to outpace the current consensus or roughly 6%.
The Analysts and Institutions Drive Volatility 
The analysts and institutions are Holding Lamb Weston, but their activity is mixed and driving volatility. The five analysts with ratings have the stock pegged at a solid "hold," down from "moderate buy," even as the price target moves higher. The consensus price target assumes about 10% of upside and is trending higher, but nothing new has shown up on Marketbeat's dashboard, and the valuation remains a challenge.
The price action in LW stock fell more than 7% following the Q2 release and may fall further. The decline is a welcome dip for potential investors because it will improve the valuation and yield, if only slightly. The post-release plunge has the market below the long-term EMA and set up for a deeper correction. If the market follows through on the move, it could quickly shave another 5% to 10% of the stock price. Meanwhile, KHC, CAG and PEP stocks are moving higher.