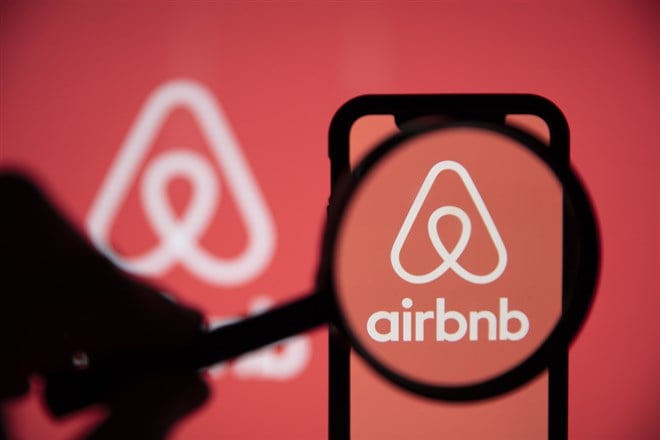 Mortgage rates have risen to their highest levels in the past two decades, hovering at and above the 7% mark. The typical advice that mortgage lenders and real estate brokers give, and are doubling down on, during these challenging inflationary times is to 'Marry the house, date the rate'. However, this advice seems to forget just how long these pricey mortgages can remain in the market.
Markets, and homebuyers alike, seem to forget that the last time mortgages were this high, it took nearly 10 years for them to recover to rates below 5%. While these effects may bring on cooled real estate prices, they also mean that rents may remain elevated for the foreseeable future. The only time the United States experienced rent disinflation was during 2010-2011 as the nation got "over the hill" of the housing crisis aftermath. 
Airbnb to the rescue
This chaos in the rental market is seen as one of the biggest opportunities yet for the alternative rental solutions giant Airbnb (NASDAQ: ABNB). After clocking in a record 4Q'22 and a subsequent record fiscal year 2022, newly achieved economies of scale are allowing renters to find some relief in the alternative rental platform. 
According to the latest quarterly results presentation by the company, the year 2022 ended with 900,000 more listings added throughout the 12-month period. This added supply was facilitated by heavy spending (3-year average of 40% of revenue) on product development. This department has yielded solutions such as 'Airbnb Friendly Apartments'. The company announced this solution in the fourth quarter of 2022.
This program helps long-term renters find apartments that they can host on Airbnb part-time or full-time if they are out of town or decide to adjust their living situations mid-lease. It effectively unlocks rental supply for those looking to rent apartments at friendlier rates than the national rental market currently offers, without the headache of being tied to a lease as these apartments offer the platform's flexibility.
Further facilitating the hosting process, providing higher income potential for hosts as economies of scale and profitability can be passed onto users, has yielded an increase in listings for the year and stronger demand. 
Long-term stays over traditional leases
47% of Airbnb's revenue comes from the United States market, a region that has showcased strong preferences for its rental solutions. The year 2022 ended with 21% of United States bookings falling into the long-term stay category (bookings longer than 28 nights), which can be attributed to the hardship most people are experiencing when trying to find affordable rent rates in their local regions.
It makes perfect sense to book cheaper rates for a long-term stay to 'wait out' the current market madness. The long-term stay alternative seems to be more attractive when compared to locking in a traditional 8-12 month lease at these elevated rates.
Setting up to fill the gap 
Airbnb achieved its first profitable year in 2022, closing the period with a tremendous 22.5% net income margin – higher than the average business margin of 12% – and revenue growth of 40.2%, despite all the economic challenges that 2022 brought onto vast populations globally.
This profitability, coupled with the listing growth and long-term stay preferences stemming from unaffordable rents in the U.S., has allowed the company to greatly reduce its debt from 11 times its operating income in 2021 to only 3.8 times its operating income in 2022. This debt reduction was made possible by its $3.4 billion USD in free cash flow for 2022.
Free cash flow is very important for newly profitable firms as it can be an indicator of future earnings. While net income was only 22.5% of revenues, free cash flow represented 40%, implying that current operations and capital restructuring can yield twice the net income markets witnessed in 2022.
While the P/E ratio of 42.5x currently seems very rich, the merging of free cash flow and net income margins, adding the stock declining on current bearish sentiment, can bring this ratio down to a more reasonable 20x or below for the high-growth business. And by the way, ending 2022 with $7.4 billion USD in cash means Airbnb has more cash than debt in its balance sheet, are they preparing for some big move?
Justice for all
The Average Daily Rates (ADR) for 2022, adjusted for foreign currencies, were $153. Management points out that this represents a 1% decrease from 2021, and users can expect further declines in 2023. It took the national rental market a housing crisis and two years to adjust rents, while Airbnb could effect changes within a year.
Lowering the average daily rates will still allow the company to be profitable and expand on that profitability as the supply of listings continues to grow aggressively and demand keeps rising. Passed-down benefits also included investors, as management approved a buyback program allowing the purchase of up to $2 billion USD of common stock.
As management stated in their presentation:
"In Q1 2023, we anticipate slightly lower ADR than we had in Q1 2022. For the remainder of the year, we expect ADR will face increasing downward pressure from mix shift and new and improved pricing and discounting tools. We will be introducing these tools this year and expect these changes to drive greater affordability and value for guests, support bookings growth, and therefore also help Hosts be more successful."