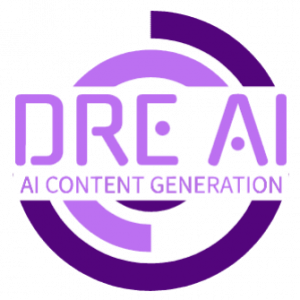 Oakland, California – Paul Andre de Vera is a leading provider of innovative and impactful SEO services; where he uses his 15 years of SEO consultancy experience to offer companies the opportunity to reach new heights in their digital marketing efforts, drive sustainable growth through increased online visibility and boost their yearly revenue. 
The SEO expert has now launched the free DRE.AI content generation tool that creates short and long-form content, website copy, marketing copy, and social content for Twitter and YouTube. 
This tool, with the choice of 3 plans: free, individual, and business and early adopter pricing, gives marketers and content creators a chance to create unique images and engaging content that will increase conversions and drive sales.
Award-Winning SEO Consultant  
Paul Andre de Vera is an award-winning SEO consultant who offers effective and efficient SEO strategies to businesses of all sizes that helps them achieve their digital marketing goals and increase their yearly revenue.
He does this by delivering actionable plans, tangible results, and transparent communication that prioritizes the unique needs of each company, whether it is a hyper-growth start-up or a large enterprise business.
Along with his website, Paul Andre de Vera also offers his clients insight into the best SEO tips, strategies, and secrets in his hugely popular YouTube channel, the SEO Video Show, which has now hit a new milestone of 5,000 subscribers and currently has sponsorship opportunities at https://seo.video/mediakit.
Enterprise SEO Consultancy Services
As an experienced enterprise SEO consultant Paul Andre de Vera has helped drive over $500 million in yearly revenue for B2B SaaS companies and has helped a number of leading businesses, such as Workday, SAP, and Dropbox, optimize and streamline their SEO processes.
He utilizes a number of key SEO strategies to help companies achieve faster growth, greater profits, and build an exceptional online brand. These include:
Proactive Keyword Tracking

– Paul Andre de Vera will identify opportunities or rank decreases to take action.

Strategy Sessions

– You will receive weekly meetings to address action items, view performance, and brainstorm new content topics. 

Site Monitoring

– This will include proactive site audits where Paul Andre de Vera will crawl your site weekly to identify any potential technical SEO errors. 

Premium Support

– Along with email support, you will have unlimited access to Paul Andre de Vera via Slack or Skype.
Powerful AI Content Generation Made Simple
Paul Andre de Vera's new DRE.AI free ai content generation tool for non-technical marketers and content creators is intended to help create unique and engaging content to increase a website's conversions and sales.
The tool is easy to use and comes with a variety of features:
Templates

– Streamline content creation through a variety of ready-to-use templates.

Documents

– Leverage the power of AI to create quality content in seconds. 

Images

– Generate stunning images to drive more content engagement. 
All you have to do to use the AI generation tool is to follow three simple steps:
Start by choosing a content creation template.
Add a detailed description of your request for the AI.
Receive a high-quality result that is ready to be published.
More information
To find out more about Paul Andre de Vera and the free DRE.AI content generation tool, please visit his website at https://paulandre.com.
Source: https://thenewsfront.com/seo-video-show-producer-paul-andre-de-vera-launches-free-dre-ai-content-generation-tool-to-boost-productivity/
About Paul Andre de Vera
I've consulted with non-competing companies as a side hustle and enjoy the different industries and challenges it brought me as an SEO. This is why I am excited to take this side hustle to next level!
Contact Paul Andre de Vera
4100 Brookdale Ave
Oakland
CA 94619
United States
510 691 6651
Website: https://paulandre.com