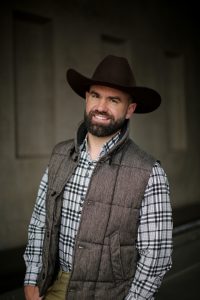 Pinetop-Lakeside, Arizona – Josh Meacham is excited to announce to prospective buyers and sellers his award-winning services in a new office location in Pinetop, Arizona. As an experienced Pinetop Arizona realtor Josh Meacham has been working as an estate agent since 2006 and, through his expertise in the local housing market, has helped his clients both buy and sell their homes quickly and at competitive prices.
Josh Meacham's commitment to providing a personalized and professional service to each and every one of his clients has led him to earn an extensive list of achievements and recognition from reputable organizations in the industry, such as receiving a perfect rating from HomeLight and US Real Estate News, as well as consistently being a winner of the prestigious Top 1% of Overall Company Real Estate Agents by West USA Realty.
He claims, "my experience in the industry and knowledge of the local market allows me to provide expert guidance on pricing, marketing, and negotiation, helping you to achieve your real estate goals with confidence. When you work with me, you can expect a personalized and professional service that is tailored to your specific needs and goals. Let me put my expertise and dedication to work for you to help you sell your home quickly and efficiently."
Industry Leading Services
Josh Meacham works for West USA Realty, which has fast become one of Arizona's largest real estate firms and is consistently one of the top 25 producers in the company.
Additionally, he has been recognized as one of The Best Real Estate Agents by US News Real Estate, nominated for Realtor Magazine, been included in Best of Zillow and the Zillow Premier Registry of Real Estate Agents, and has received the 10 best under 40 Client Satisfaction Award from the American Institute of Real Estate multiple years in a row.
According to a study conducted by the National Association of REALTORS (NAR), homes that are sold by realtors are selling faster and at higher prices than those that are sold by homeowners themselves.
If you are selling your home, Josh Meacham has a unique process that is designed to get your home sold quickly and efficiently, and that has helped over 30 homeowners from towns all over Arizona sell their homes 6.2% faster than with other estate agents.
Josh Meacham states, "I use a variety of platforms to list your home, including six different online platforms that reach thousands of potential buyers. This ensures that your home is seen by as many potential buyers as possible, increasing the likelihood of a quick sale. Additionally, I work to provide a fast and competitive offer process, so you can rest assured that your home will be sold for the best possible price."
Alternatively, if you are instead searching for your next dream home in Pinetop, Arizona, Josh Meacham can help you find and secure your new home quickly. He has helped over 90% of buyers get under contract within 30 days of working with him and is dedicated to ensuring that your offer is presented in ample time for negotiations.
At https://pinetopazrealestateagents.com/, you can read in-depth the exact process you will undertake when looking for your next property, including how Josh Meacham guides you through each step and utilizes thousands of hours of negotiating experience with home sellers, along with his expert local market knowledge to ensure you receive the best deal possible.
More information
To find out more about Josh Meacham, West USA Realty, and to see a complete list of his real estate services, please visit his website at pinetopazrealestateagents.com.
Source: https://thenewsfront.com/west-usa-realty-award-winning-realtor-josh-meacham-announces-new-office-location-in-pinetop-arizona/
About Josh Meacham, West USA Realty – Pinetop-Lakeside, AZ
With over 17 years of experience in real estate, Josh Meacham is a seasoned professional who has helped countless clients achieve their real estate goals.
Contact Josh Meacham, West USA Realty – Pinetop-Lakeside, AZ
2482 E White Mountain Blvd Suite B
Pinetop-Lakeside
AZ 85935
United States
928-239-7344
Website: https://pinetopazrealestateagents.com/