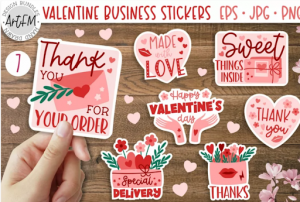 [London, UK] [February 2023]— With Valentine's Day just around the corner, Design Bundles have revealed their latest virtual package – a Valentine's Day design bundle including a wide range of Valentines-related SVGs and other design resources.
Done wrong, Valentine's can be a formulaic cookie-cutter day filled with meaningless gifts and cards that all resemble one another in a way that completely eliminates all the uniqueness of the occasion. Done right, Valentines can be a way to show that special person in your life exactly how much you care for them, with bespoke, one-of-a-kind presents.
This carefully curated bundle comprises 40 design resources, including designs for shirts, mugs, pillows, cards and signs. Such designs are perfect for loving couples wanting to craft a gift like no other, and also for businesses both large and small.
In this competitive environment, it benefits companies to add little personal touches that show their customers they care, and make them stand out. Using this bundle, businesses can create thank-you notes, signs and love-heart-covered packaging to set themselves apart.
This sought-after package contains over 40 design resources, and for a limited time is offered at a 92% discount. Reclaim the meaning of Valentine's Day and help to spread the love this February. This amazing deal concludes on 9th February, but after this date there are still a lot of incredible Valentines Day resources available for crafters and small business owners.
About Design Bundles: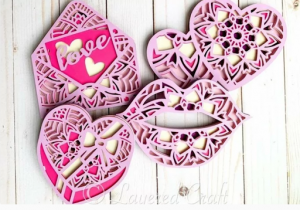 Design Bundles is the go-to digital design marketplace for graphic designers, crafters, businesses, and educators. Rated excellent on TrustPilot, Design Bundles has a comprehensive and exhaustive range of SVG files, fonts, laser-cutting templates, and more. Design Bundles offer free and paid premium design resources with savings of up to 96% off RRP from thousands of independent designers, with new design resources each week.
Source: https://thenewsfront.com/design-bundles-present-the-ultimate-valentines-day-design-bundle-for-crafters-and-business-owners/
About Design Bundles
DesignBundles.net offer exclusive deals on high quality premium design resources and free design resources. We offer savings of up to 96% off the RRP on design elements from thousands of independent designers.
Contact Design Bundles
455 E Eisenhower Pkwy
Ann Arbor
MI 48108
United States
(734) 887-9510
Website: https://designbundles.net/