05/18/2023, Staffordshire // PRODIGY: Feature Story //



Looking for an exciting way to entertain guests? Look no further than The Close-Up Corner! This brand new, interactive magical attraction provides a unique atmosphere for parties and events, creating unforgettable memories for all who attend.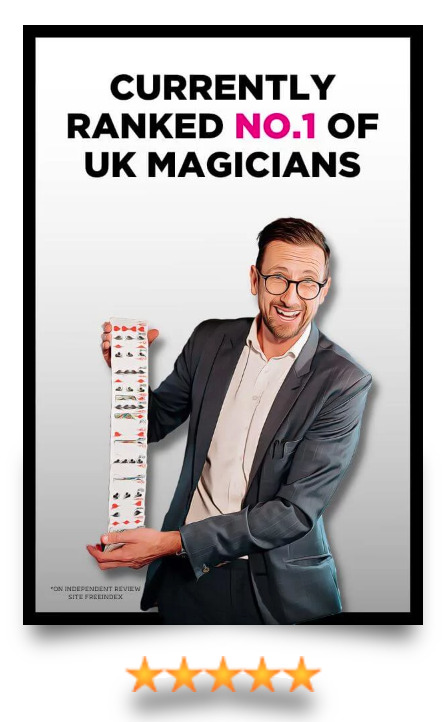 The world's first of its kind, the Close-Up Corner uses a Reaction Cam to capture the guests' priceless expressions and creates sensational photo opportunities. The noted magician, Close-Up Chris, is the perfect socializer, getting wedding guests involved with card tricks, pickpocketing and Jedi-type mind tricks. The Close-Up Corner is infact, the ideal treatment for any event - wedding, private party or corporate events - ensuring nobody is left twiddling their thumbs.
By offering a place where guests can actively participate, the Close-Up Corner ensures that everyone has a great time and creates lively memories. Plus, the Close-Up Corner provides the perfect backdrop for guests' selfies and social media snaps. So no more lollygagging or wondering what to do at a party—the Close-Up Corner will amplify any event in no time!
The Close-Up Corner is the brainchild of UK magician Close-Up Chris – the UK's number 1 ranked magician (officially) and the world's tallest (unofficially)! As Chris explains, "The Close Up Corner offers an incredible entertainment experience that will leave a lasting impression on guests. We are passionate about providing an amazing atmosphere at every event we're part of."
To learn more, visit https://www.closeupchris.co.uk/
###
Media Contact
Close-Up Chris
Address: 23 Anson Street, Rugeley, Staffordshire WS15 2BA
Phone: 07966-509-301
Website: https://www.closeupchris.co.uk/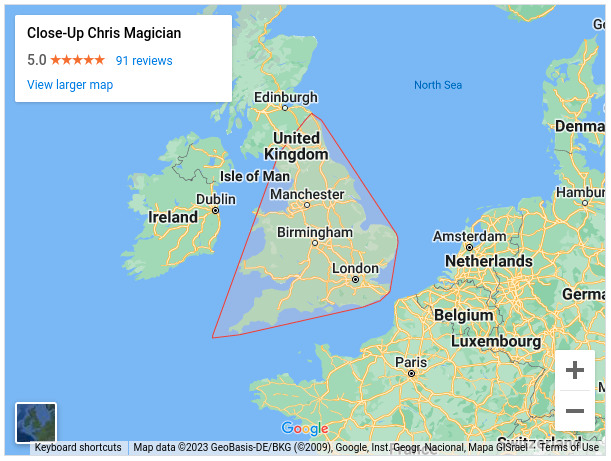 newsroom: news.38digitalmarket.com




Source: 38 Digital Market News

Release ID: 617277

Source published by Submit Press Release >> The Close-Up Corner to Provide an Engaging and Exciting Focal Point for Weddings