05/15/2023, Budapest, Hungary // PRODIGY: Feature Story //



Renowned magician Matteo Cammisa, famed for his captivating close-up magic shows, is taking the world by storm. With a significant following on social media, Matteo's mesmerizing performances have garnered international recognition, and astounding high-profile clients at events across the United States, Europe, and beyond. From lavish weddings to corporate parties, his unique approach to magic has left audiences speechless.

Matteo's magical journey began in Italy, where he honed his craft from a young age. His dedication to the art of magic has led him to become a member of the prestigious Magic Circle in London, an esteemed society home to the world's most skilled magicians. Matteo's inclusion in this exclusive group speaks volumes about his extraordinary talent.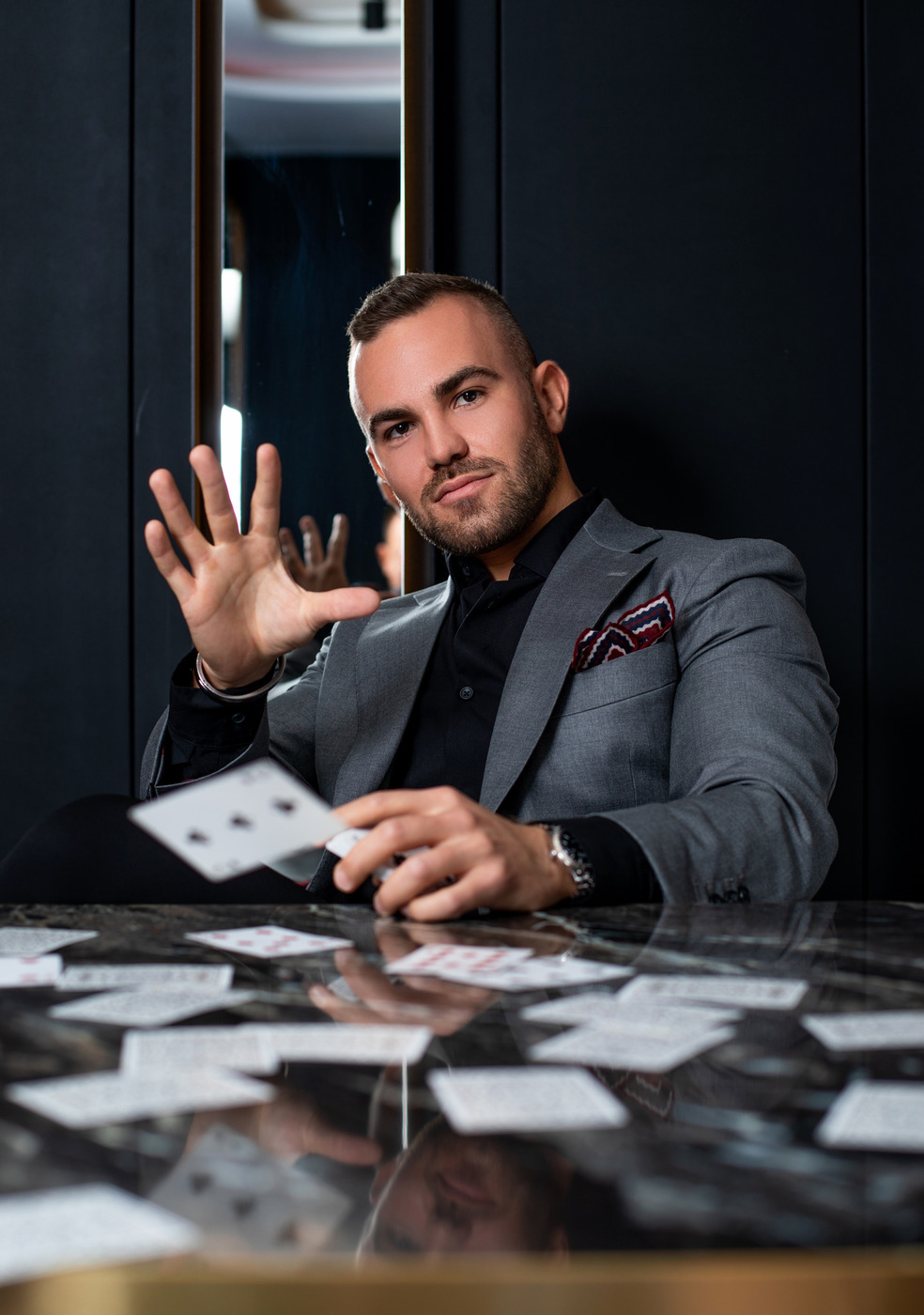 His rise to fame began as he captivated audiences in various international destinations, including Dubai, Miami, and Mykonos. Collaborating with renowned brands and performing at celebrity events, his fame grew exponentially. Now based in Europe, Matteo continues to showcase his unique illusions at elite venues worldwide, with his distinctive style and modern twist revitalizing interest in magic.
Recently, Matteo dazzled guests at a star-studded Hollywood event in Los Angeles, where his close-up illusions were the perfect icebreaker, creating a fun and enchanting atmosphere. Matteo's magic is not only mesmerizing but also invites audience participation, ensuring a memorable and engaging experience for all.

Witness Matteo's spellbinding magic by visiting his website at matteocammisa.com or following his latest performances on Instagram at @matteo_cammisa. Don't miss the chance to experience the magic of Matteo Cammisa, whose shows are guaranteed to captivate and amaze.

For more information: +36204984476



Source: Releeve

Release ID: 613667

Source published by Submit Press Release >> Discover the Magic: How Matteo Cammisa Transforms Ordinary Events into Extraordinary Experiences