03/30/2023, Aptos, CA // PRODIGY: Feature Story //



Leading vehicle transport business A-1 Auto Transport is pleased to share that they have recently relocated. The company now has additional room and resources at the new building, located at 9032 Soquel Dr #200, Aptos, CA 95003, USA, enabling them to serve its clients better.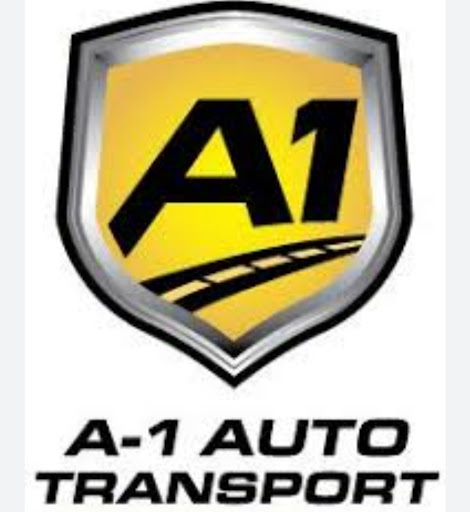 A-1 Auto Transport has built a solid reputation as a dependable and trustworthy provider of car transportation services thanks to its more than 30 years of expertise in the auto transport sector. The business provides open and enclosed auto transport, door-to-door shipment, overseas shipping, and other services.
Due to the company's expansion needs and growth, the decision to move to the new location was made. A-1 Auto Transport will be able to serve its customers better and meet their growing demand for dependable vehicle transportation services thanks to the new facility's increased space and resources.
The finest standard of service and assistance has always been a priority for A-1 Car Transport's clients. The company will be able to enhance customer service and support capabilities with the new facility, guaranteeing the best possible experience for its clients.
The new location's accessibility to essential highways and transportation lines will help A-1 Auto Transport will be able to deliver vehicles to their location quickly, cutting down on delivery delays and boosting client satisfaction.
A-1 Auto Transport has opened a new facility and unveiled a new website at a1autotransport.com. Customers will find identifying and reserving the services they require on the new website more straightforward, thanks to its revised appearance and user-friendly interface.
Several new features have also been added to the website, such as an online quotation calculator enabling users to obtain a quote for their vehicle transportation requirements quickly. In addition, customers can access a customer portal on the new website to monitor the status of their shipments and receive real-time information on their deliveries.
About A-1 Auto Transport
A-1 Auto Transport knows that its clients may need more time to phone or email for information due to their hectic schedules. So the company hopes to give its clients a more streamlined and straightforward way to access information and make reservations for services with the launch of its new website.
A-1 Auto Transport is well-positioned to continue offering its customers the finest possible auto transportation experience thanks to the new facility's improved resources and capabilities and the new website's user-friendly interface at a1autotransport.com.
A-1 Auto Transport is enthusiastic about their relocation to the new premises and the introduction of their new website, to sum up. The business will be able to serve its clients better and give them the best possible service and assistance thanks to the new facilities and website.
Consumers can contact A-1 Car Transport directly at their new address, 9032 Soquel Dr #200, Aptos, CA 95003, or via their new website, a1autotransport.com.


###
Media Contact
A-1 Auto Transport
9032 Soquel Dr #200, Aptos, CA 95003, United States
Phone: 1-831-778-4529
Email: marketing@a1autotransport.com
URL: https://www.a1autotransport.com/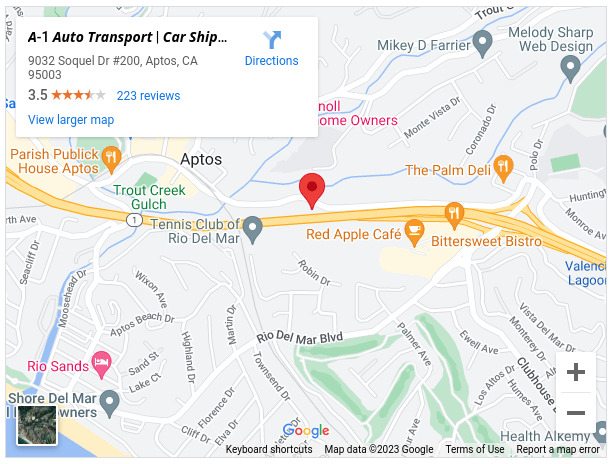 newsroom: news.38digitalmarket.com




Source: 38 Digital Market News

Release ID: 570356

Source published by Submit Press Release >> California's A-1 Auto Transport to Operate at a New Location