Oshkosh, WI: Physical therapy is one of the most effective treatments for injuries and other conditions causing pain. However, when most patients seek physical therapy Oshkosh WI, they often encounter a couple of challenges, such as waiting for weeks to see a physical therapist, driving a long distance, or getting treated like a process rather than a person. Luckily, Orthopedic & Spine Therapy is redefining this reality. 
As Wisconsin's largest physical therapy provider, Orthopedic & Spine Therapy offers personalized services to patients suffering from all types of pains. The highly qualified physical therapists assist patients with workplace injuries, lower back pain, neck discomfort, hip pain, and hand and wrist discomfort. The clinic also serves those with sports-related injuries, ankle sprains, shoulder injuries, and problems related to balance and dizziness. 
The first stage of dealing with pain is evaluating the injury's severity. The evaluation, conducted by a highly experienced and knowledgeable team, aims to establish the best approaches to assist the patient in reducing pain, relieving muscle tension, and preventing future discomfort. These techniques may include massage, joint mobilization, postural corrections, and the use of specialized tools. Moreover, the physical therapists may suggest lifestyle modifications and provide strategies for symptom management.
The clinic has also brought physical therapy Oshkosh closer to people. It has opened 15 locations throughout Wisconsin, allowing patients to access cutting-edge services without driving for hours. Furthermore, Orthopedic & Spine Therapy prides itself on having a team of 36 highly skilled therapists available across all their clinics. The availability of experts means that patients can expect top-quality services, regardless of which Orthopedic & Spine Therapy clinic they choose. Additionally, the clinic has simplified its processes, enabling patients to see a physical therapist within 24-48 hours without requiring a referral. 
In addition, Orthopedic & Spine Therapy is dedicated to integrity. The clinic and its staff maintain a consistent and reliable approach even when faced with challenges like insurance billing changes. Prioritizing what is morally correct over what is convenient provides patients with peace of mind as they undergo treatment and reaffirms the clinic's commitment to helping them recover.
Orthopedic & Spine Therapy is also committed to the professional development of its staff. Over the past three decades, the clinic has actively supported ongoing education for its staff, resulting in improved service quality. Additionally, the clinic diligently educates patients about their condition and the rehabilitation program, which empowers them to prevent future injuries.
Speaking about the clinic and her experience, Nancy E., a satisfied patient, noted: "I visited Steve for hand therapy. Everyone was extremely nice, and they were always punctual, even providing reminder calls. The therapy department itself is excellent. Steve, the therapist, is truly skilled, and I was delighted with the entire experience, from check-in to check-out!"
Orthopedic & Spine Therapy is located at 2100 Omro Rd, Oshkosh, WI, 54904, US. Patients interested in physical therapy to treat injuries can contact the clinic at (920) 232-4040 for a comprehensive assessment. Visit the website for more information. 
Media Contact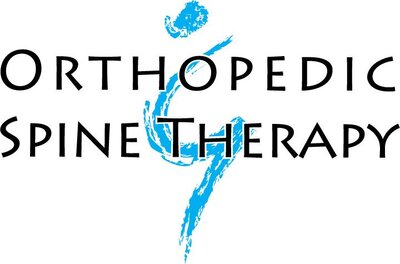 Company Name
Orthopedic & Spine Therapy
Contact Name
Steve Barnett
Phone
(920) 232-4040
Address
2100 Omro Rd
City
Oshkosh
State
WI
Postal Code
54904
Country
United States
Website
https://www.ostpt.com/