The year 2022 has been a rollercoaster ride for investors and business owners. With so much happening around the world, from getting life back to normal after the pandemic to almost world-war situations, the world economy has been shaken many times And now, the fear of recession has been building up in every sector. 
With such crucial things running worldwide, investing in FinTech (Finance plus technology) requires much consideration. Since financial services with technology promise a future-ready system, incorporating tomorrow's demand in your business to serve better is the key to winning. 
Thus, you should be aware of the trends in FinTech that will rule the market in 2023 and beyond. And to get an expert's guidance on investing in FinTech, you must collaborate with a top FinTech app development company with experience in supporting businesses.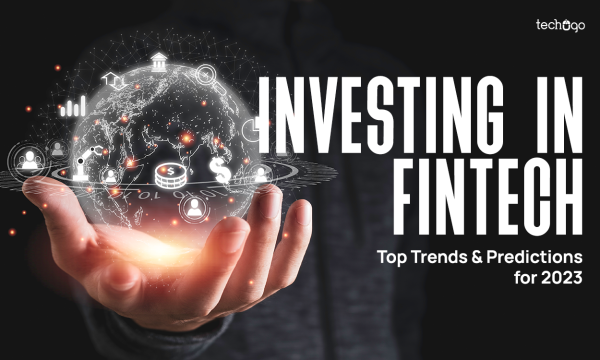 Here are some top trends you must know to grow your FinTech business in 2023.
AI Decision-Making
AI is rapidly getting popular in the FinTech industry and utilizing to perform many activities, for instance, making loan approval decisions, insurance contract negotiations, and fraud detection. With this, the delivery of financial services to customers and improved financial inclusion is something not to miss witnessing—AI algorithms integration into new finance applications, even throughout the startup MVP development phase.
However, the ethical implications of AI in such operation-based decision-making are now a topic for discussion among the general public. For instance, the algorithm of the Apple card, which gave men higher credit card limits than women, was the subject of a public outcry a few months ago.
By 2023, there will be more decisions about who has access to different financial services and how to use AI algorithms to create FinTech apps. However, by developing solid mechanisms that protect end users, fintech organizations must be able to balance the scale that these algorithms give with perfect ethics in their application.
Contactless Transactions
The most significant development in payment methods occurred during the COVID-19 epidemic. While maintaining social distancing was necessary after the pandemic, most transactions involving social distancing policies and medical advice moved online. As a result, the leading digital payment methods have changed to contactless-enabled credit and debit cards and mobile wallets.
With the introduction of Apple Pay, consumers could purchase things with their iPhones and, later, their Apple Watches. Google Pay and Samsung Pay came next. With this, FinTech innovations lead to additional changes in fees charged by transit providers, educational institutions, government payments, and other areas.
In addition, the industry expects a rise in mobile contactless transactions by 92% in 2023, with global transaction volumes surpassing $49 billion. So it is not surprising that contactless payments are becoming more popular because they make using financial services more accessible and more convenient.
Smart Contracts 
Digital signatures—specifically, cryptographic keys—are used by parties to sign agreements expressed in a computer language using smart contracts. As a result, the execution of smart contracts is precise and predictable.
Because several computer devices will receive the same copy of the initial digital contract, the smart contract makes it impossible to verify the validity of the contract breach. However, the public blockchain guarantees the fulfillment of the letter's contract. This fintech trend will probably spread and transcend national boundaries, making smart contracts available to almost everyone. Thus, incorporating blockchain technology into your FinTech app will be the best practice for developing an app. 
Innovations in Payments
Customers increasingly seek quick and simple payment methods instead of using cash to buy products and services. As a result, value-added services for payments will be the goal of banks and non-bank businesses such as retailers, startups, tech companies, and telecommunications.
Super FinTech Applications
A business application that offers anything above and beyond the standard services is referred to as a "super app." For example, nowadays, users may mainly access super banking applications. With all the bells and whistles, these innovative platforms offer users a comprehensive financial services experience.
Spreading these applications could result in cryptocurrency trading, the ability to manage several multi-currency savings accounts, and cross-border payment solutions for the fintech industry.
Bottom Line
Since it is next to impossible to predict what will be coming in the future based on current trends, analyzing the opportunities for success is possible. The ongoing scenario of the finance world says technology incorporation is a futuristic move. The more accessible services your business offers, the higher customer engagement you can witness. 
It will be wise to integrate the top trends in FinTech for 2023. So, you must connect with the leading mobile app development company with prior expertise in the field. It will ensure that 2023 will be a good year for your business, and you can witness growth. 
Media Contact
Company Name: Techugo
Email: Send Email
Phone: +91 870-008-4279
Address:A-26, Sector - 63
City: Noida
State: U.P, 201301
Country: India
Website: https://www.techugo.com/